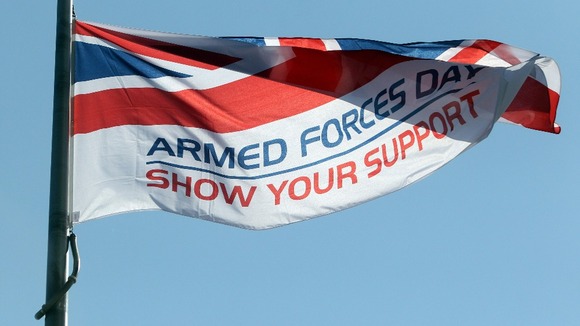 The Armed Forces Day Flag is being raised in Nottingham today, ahead of national celebrations taking place in the city this weekend.
The launch event will see four Servicemen parachute into the park in front of Wollaton Hall at around 11:50am.
Three servicemen will carry the Service flags (Royal Navy, RAF and Army), whilst the fourth will have the Armed Forces Day Flag.