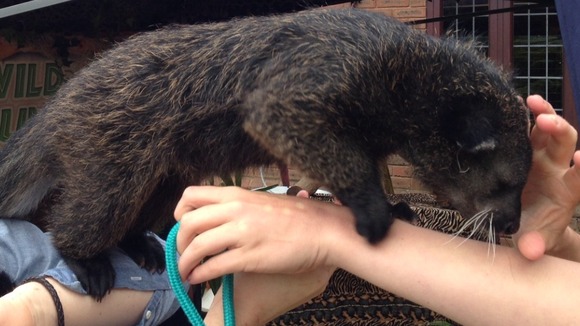 A biology student from Wolverhampton is looking after the only hand reared palawan binturong in the UK.
The mammal, an endangered species from South-East Asia, is being cared for by 21-year-old Zac Hollinshead, who has moved in to a new home near Wolverhampton and brought dozens of animals with him. These include snakes, reptiles, birds of prey and small animals such as a mercat.
Baloo – named after the character from the Jungle Book, is one of only 10 palawan binturongs in the country.
The Binturong is a large, heavy animal that can grow to more than a meter long, with females being up to 20% bigger and heavier than their male counterparts.