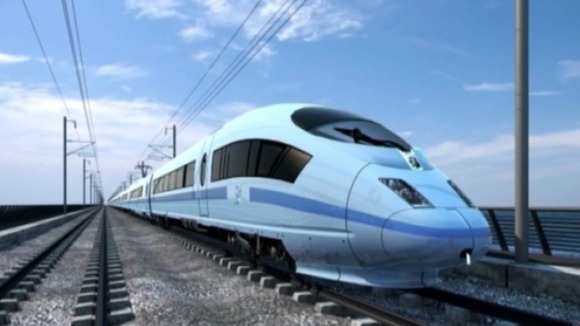 The 'High Speed Rail Preparation Bill' is expected to be voted on today in the House of Commons.
Despite receiving a majority backing, almost 30 Tory MPs are poised to rebel on today's key first vote, in hope of derailing legislation to pave the way for a new high-speed railway line between London and Birmingham.
The Government says HS2 will rebalance the economy and improve fortunes in the Midlands and the North. Officials claim it will create more than 100,000 jobs and will spread 'wealth and prosperity' around the country.
Many campaign groups are opposing HS2, which will cut through the countryside and disrupt wildlife.