Tigers face Warriors at home for first game of season
Aviva Premiership champions Leicester Tigers will kick start the season's fixtures with a home game against Worcester Warriors.
The Tigers picked up their tenth Aviva Premiership title in May against Northampton Saints with a 37-17 win at Twickenham.
Pictures: Leicester Tigers celebrate win over East Midland rivals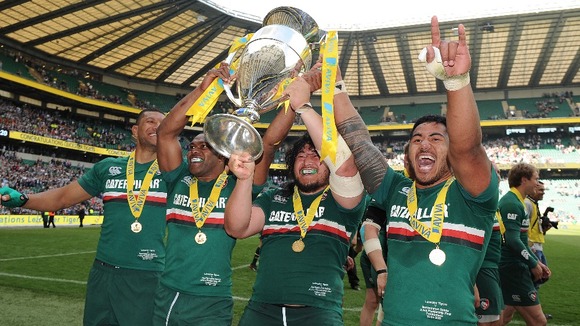 "Every year the anticipation over the new fixtures grows and looking at the 2013-14 season it is clear we have huge matches every weekend," said Phil Winstanley the Rugby Director at Premiership Rugby.
"We've had three different Aviva Premiership champions in the last three years and last May we had a new club (Northampton Saints) in the Aviva Premiership Rugby Final."
Click here to see a full list of Aviva Premiership fixtures.