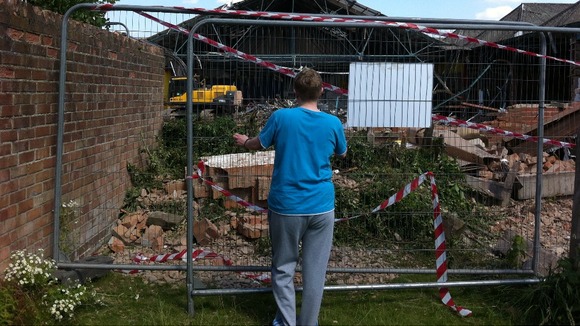 The contractors, HCL, based at Alfreton in Derbyshire, have apologised for what they admit was an "embarrassing" blunder. Site manager Richard Speake told ITV News Central:
"The structure was old and unsound and basically gave way under the weight of the roof. We will be working closely with the residents to put things right and do the necessary paperwork."
Mr Speake confirmed there was asbestos in the roof, but said they had specialist staff trained to dispose of it and there was no health risk to people living nearby.