Coventry City fans are expected to travel to Northampton today, to protest about the club's move to the Sixfields Stadium.
The Sky Blues were "reluctantly" given permission to move to Northampton Town's ground on Monday. The anticipated protests follow reports that the Ricoh Arena is to sue Northampton Town for "stealing" its customer.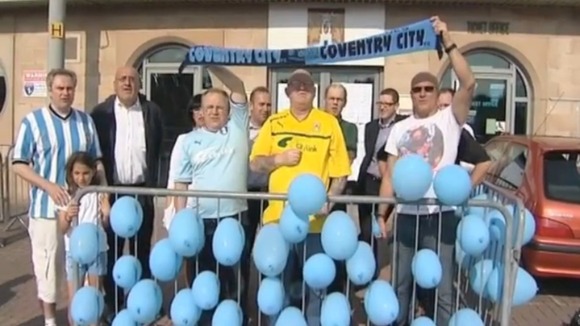 Today's demonstrations are expected to take place on the approaches to the Stadium, with banners and signs on display. They will be the second protests made in Northampton, by Coventry fans.
Michael Orton, a member of the Sky Blue Trust Board is urging everyone to go along: "It could happen to any other football club next so it would be brilliant if fans of other teams joined us."