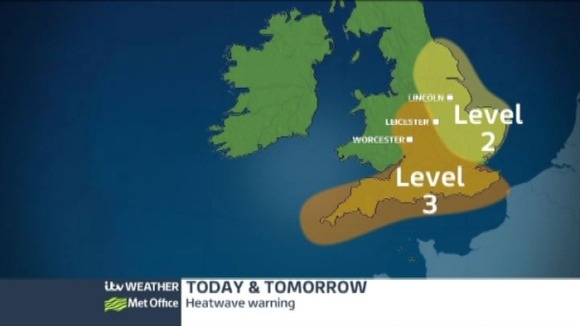 The Met Office say the West Midlands is likely to be the most affected by the heatwave over the next 24 hours.
They've increased their warning from level 2 to level 3. Level three means action needs to be taken by healthcare providers to target high-risk groups like the elderly.
The East Midlands remains on level 2 alert.