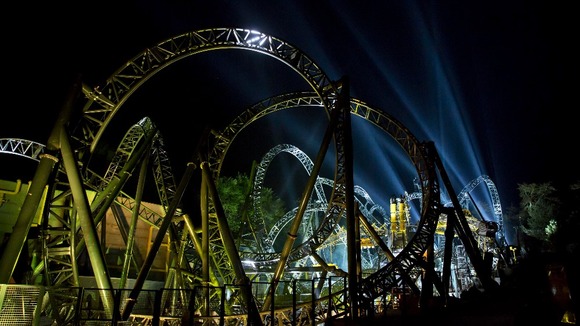 Alton Towers has been forced to close its new multi-million pound rollercoaster after reports that a bolt was seen to have dropped from the ride.
Visitors queuing for the £18m Smiler ride, which has 14 loops and reaches speeds of up to 53mph, say they saw a piece of metal break away from the ride and land near them, leaving a gap in the track.
Around 48 people had to be helped off the ride, which was then closed to allow for technical teams to investigate.