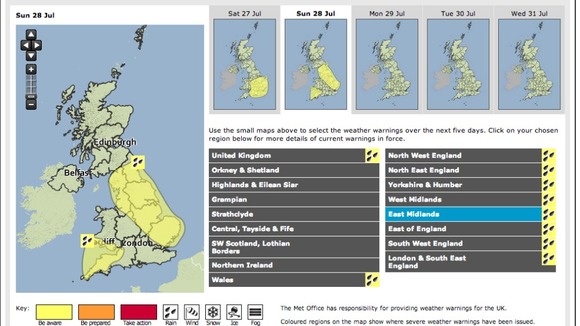 The Met Office has issued a "yellow" warning of rain for the Midlands this weekend with heavy showers expected to develop in the region this afternoon and into Sunday.
It is thought that as much as 30mm of rain could fall within an hour and 50mm or more in less than three hours this evening.
The Met Office says:
"The public should be aware of the risk of localised disruption to travel, due to surface water flooding and lightning strikes."
Watch again: Customers trapped inside Nottinghamshire pub after flash floods earlier this week.