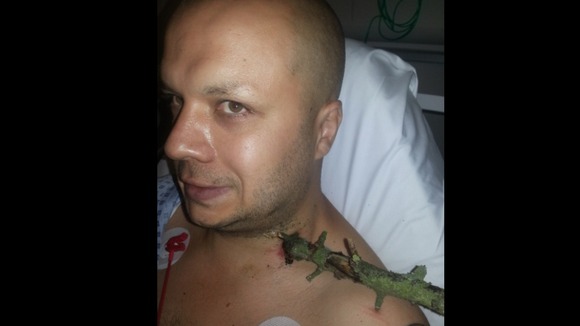 A man is recovering in hospital after being impaled through the neck by a tree branch.
Adrian Wood was out cycling with a friend at Peakirk near Peterborough a fortnight ago, when his wheel hit a tree root and we was flung onto a branch.
The 34-year-old has told ITV News that it did not hurt at the time, but the feeling of the branch bouncing on his shoulder was 'sickening'.
Rushed to Peterborough Hospital Adrian underwent two operations totalling eleven hours and will make a full recovery.
The surgeons who treated him say he's lucky man.
Adrian is expected to be discharged from hospital over the next few days.