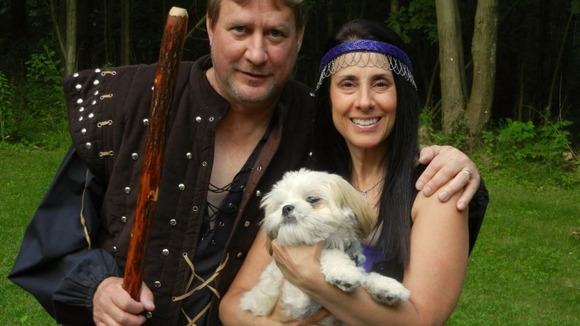 A Robin Hood fan has travelled to Sherwood Forest, Nottinghamshire, from her American home to renew her wedding vows today after her winning her battle with cancer.
Debbie Tencza, 56, will wear a purple dress bought for the ceremony while her husband Joe, 50, will wear a Robin Hood outfit.
Mrs Tencza underwent a number of operations last year after being diagnosed with breast cancer.
When given the all clear they decided to travel from New Jersey to Nottingham to renew their vows for their 15th wedding anniversary.
The couple have attended Robin Hood events across the USA and even named their dog Robin of Loxley.