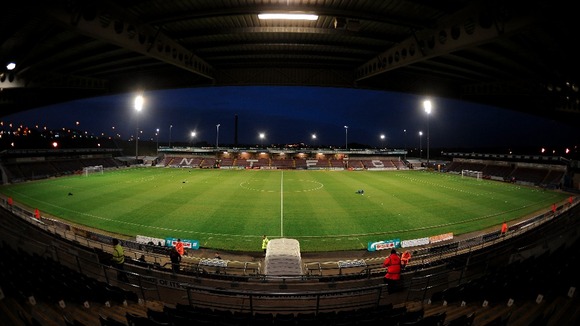 ITV News Central has learned that as of 10am today Coventry City still hadn't broken the 500 mark for season ticket sales.
This time last year, the club had sold nearer 6000.
Many fans are unhappy at the club's decision to play 'home' games at Northampton's Sixfields stadium, after a deal couldn't be agreed to continue playing at the Ricoh Arena.
However fears that away fans would outnumber home fans on Sunday have been quashed by the club, who say Bristol City are expected to take approximately 400 fans.
Coventry have also sold around 200 advanced tickets for the game, meaning a guaranteed gate of at least 1100.
On the same day the current side play at Northampton, a legends team are playing at Coventry's Ricoh Arena.
It is quite possible that more fans will turn out to see the stars of the past play in a friendly than to watch the current team attempt to secure their first win of the league season.