Protesters have gathered outside a Nottingham post office to oppose plans to sell off parts of Royal Mail.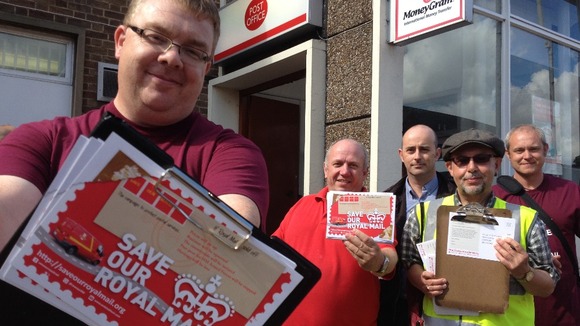 Campaigners from the Communication Workers Union (CWU) gathered in front of Hucknall Post Office wearing 'Keep Calm and Save Our Royal Mail' T-shirts to hand out leaflets to passers-by.
Postcards voicing concern over the proposals have also been handed out to people to send to their local MP.