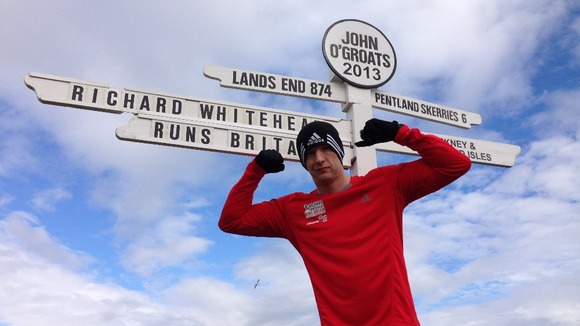 Paralympic champion Richard Whitehead started his cross-country challenge of 40 marathons in 40 days today.
The Nottinghamshire runner is hoping to raise £1million for charities, Scope, and Sarcoma UK.
The 37-year-old began his run in John O'Groats this morning, and will finish he day 26 miles south in Blackness, in the Scottish Highlands.