Two Olympic hopefuls from Nottinghamshire have managed to combine training and education to earn high A Level grades.
James Shaw, who hopes to compete in the 2016 Paralympics in Rio de Janeiro at wheelchair tennis, achieved an A and two Bs, at South Wolds Academy.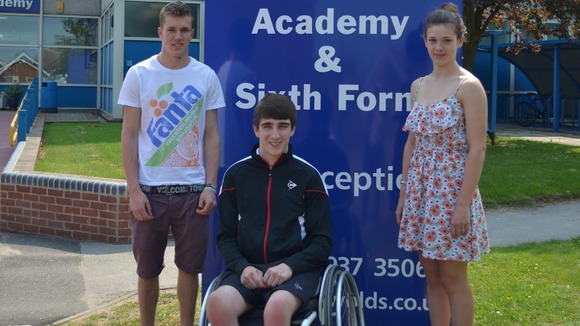 Sophie Coldwell already competes internationally in triathlons, gained two As and a B grade, at the same school.
Sophie managed to achieve her grades despite missing almost a whole term this year whilst competing in the World Championships in New Zealand, and the Youth Olympics in Australia.