A family from Loughborough have said thank you to ambulance service staff after their twin girls were delivered 8 weeks early, at home.
Father, Mark Corns, called for an ambulance when his wife, Jenny, went into labour after just 32 weeks.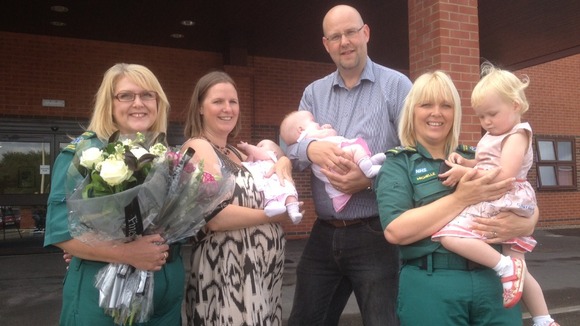 In the end, Mark had to deliver twins Emelia and Katie himself, with help over the phone from emergency medical dispatcher, Julie Hill.
With such a complicated birth, the instructions given were vital, and helped save the lives of the mother and babies.