Flames took hold of the Worcester Warriors' team coach as players travelled along the M5 this morning.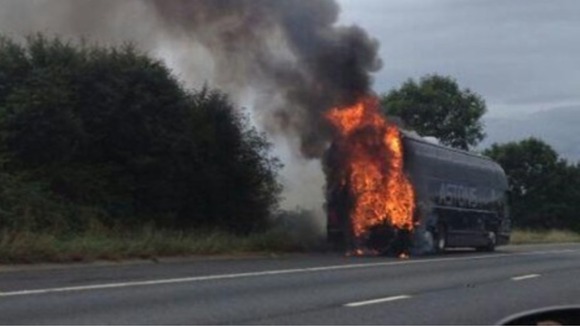 All staff and players are said to be safe and well. It's not yet known how the fire started.
The coach was reduced to little more than a metal shell after firefighters managed to put out the blaze.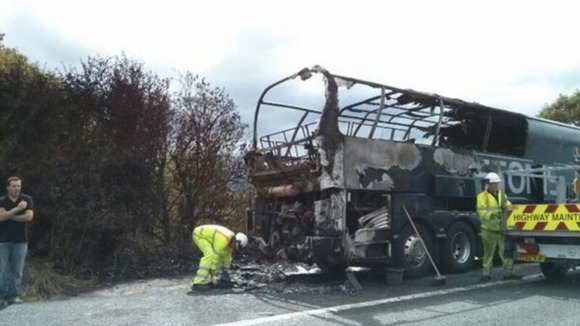 The match will now go ahead later than scheduled, at 4.30pm.