Family members of an RAF Reservist killed in Afghanistan are expected to take part in a walk to raise funds for the National Memorial Arboretum in Staffordshire.
The family of Chris Dunmore, who died in 2011, will take part in 'Walk to the Wall' today, which takes place every year at the Arboretum.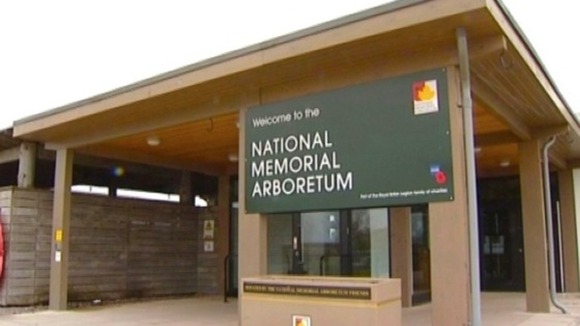 The Senior Aircraftsman's ten-year-old niece, Morgan, and eight-year-old nephew Ryan, will do the walk with their Grandma, which will finish at the walls of the memorial, where their uncle's name is engraved.
The annual walk helps ensure entry to the site near Tamworth can remain free of charge.