Photographs show how the rotunda of the new city library will look to the tens of thousands of people expected to visit every day.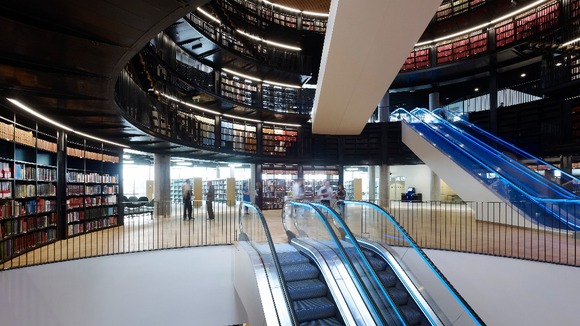 One million physical books will be available at the library, with most of them stored in the building's rotunda.
If laid end to end, the line of books would reach from Birmingham to Edinburgh.