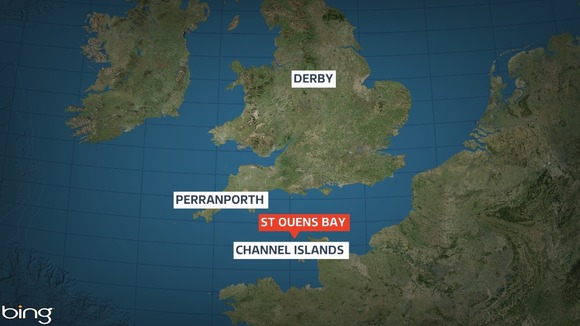 A plane owned by a businessman from Derby has crashed in St Ouen's Bay in Jersey. The two people on board have been pronounced dead.
The plane is a Cessna Crusader, believed to be registered to Perranporth in Cornwall.
Emergency services were called to the scene at 10:30 this morning.