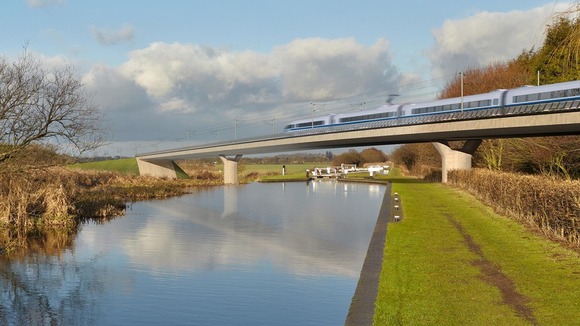 People in South Staffordshire opposed to the HS2 train line are staging a protest march today.
Villagers from the Colton area, near Rugeley, will be walking a ten mile route carrying 73 balloons, representing the £73 billion figure quoted recently as estimated rail line costs rise.
The same group of protesters recently hired a crane to demonstrate the height of a proposed embankment near to their homes.