Thousands of campaigners have gathered in the centre of Stafford to protest at plans to move some acute services away from their local hospital.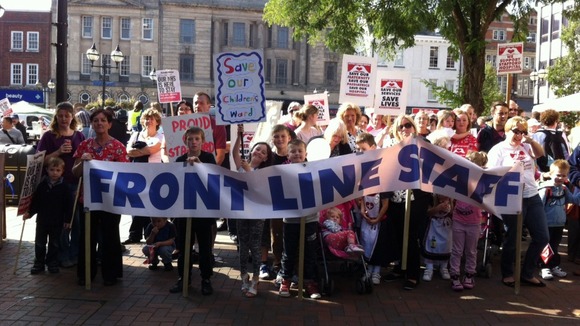 It is the second march through the town organised by the Support Stafford Hospital action group.
Administrators in charge of the beleaguered hospital want to transfer maternity and paediatric services to other larger NHS trusts. They say the Mid-Staffordshire Trust is too small to maintain standards of care and remain financially viable in the long term.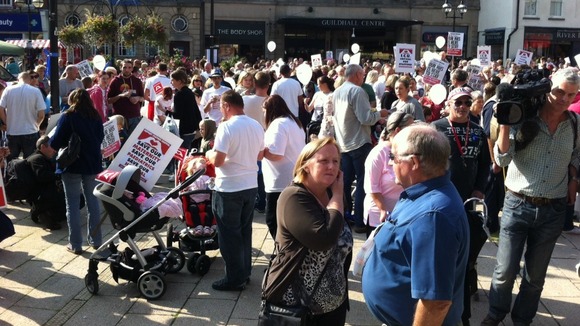 It comes after an inquiry found hundreds of patients died needlessly at the hospital between 2005-2008 because of poor care.
A consultation about the administrators' plans is due to finish on Tuesday.