An elderly couple from Nottinghamshire are recovering at home after being bitten by what experts are calling 'a cousin' of Britain's most venomous spider, the false widow.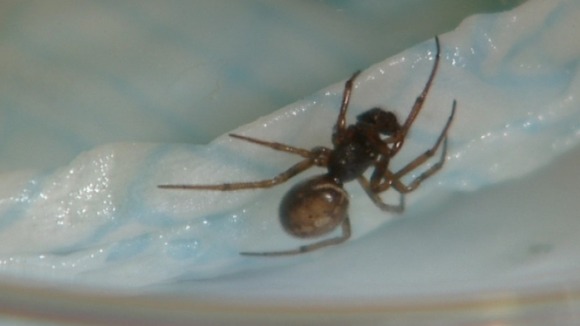 Eddie and Bernice Kozlowski, who lived in Australia for 18 years, managed to catch the spider in their Gedling home on Sunday before it was sent to Nottingham Trent University to be analysed by experts today.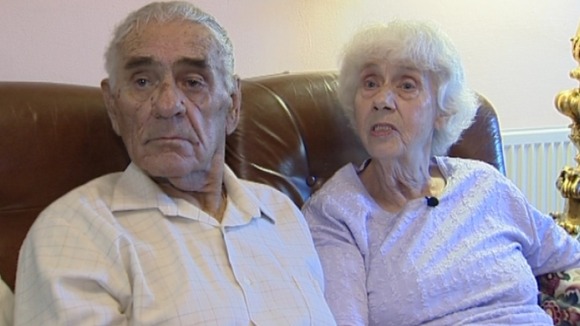 The couple have both suffered bites in the last three weeks, with Mr Kozlowski being bitten on his right arm. The two now have swelling and soreness and Mr Kozlowski says the pain after the bite was so severe he was unable to sleep.
The arachnid, believed to be a relative of the false widow (also known as steatoda bipunctata), is usually found in outbuildings but was captured by the pair down the side of their stairs.