A rare 'ghost' squirrel has made a Warwickshire waterway its new haunt.
Visitors to Draycote Water, near Rugby, have spotted flashes of white as the creature settles in to its new home less than two weeks before Halloween.
Until now, however, it has avoided being caught on camera.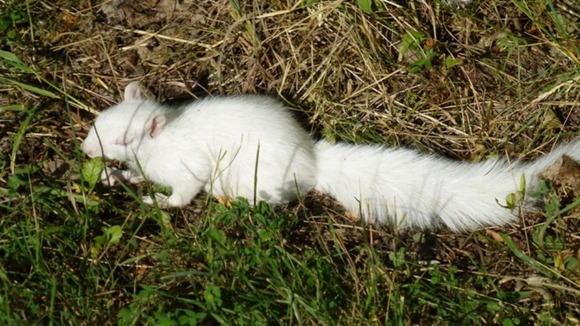 Severn Trent Water ranger Thomas Crawford finally managed to snap the squirrel as it hunted for food.
The albino grey squirrel is one of just 50 thought to be alive in the UK.