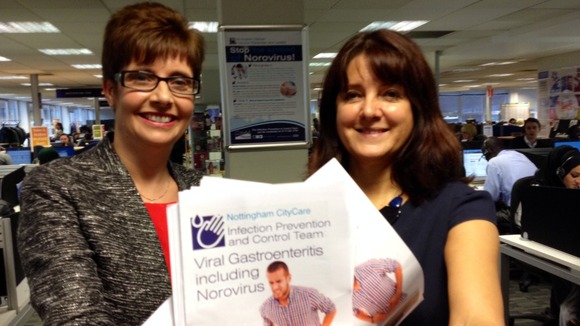 A campaign to tackle the spread of Norovirus has been launched in Nottingham.
Each year, the virus costs the NHS £100million a year, and affects thousands of people, but simple steps like cleaning surfaces and washing hands can stop the spread.
Domestic and General is one business in Nottingham that is making its staff aware of the campaign.