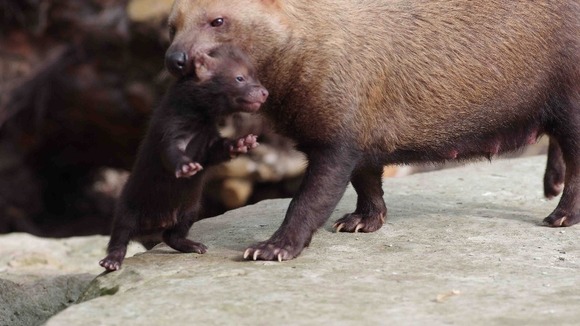 Three South American bush dogs have been born at Twycross Zoo, the first litter of bush dog pups to be born at the Zoo in almost a decade.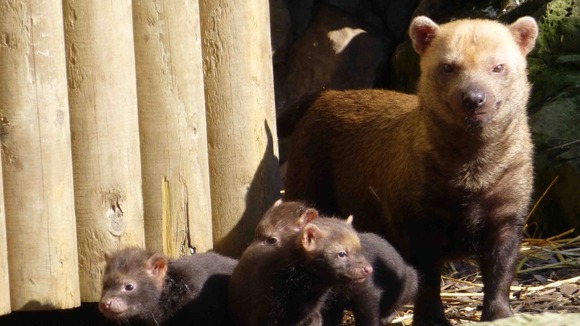 The pups arrived safely on 21st August 2013. The pups have so far remained off show in their nest, but are now beginning to venture into their outdoor viewing area and explore their new surroundings.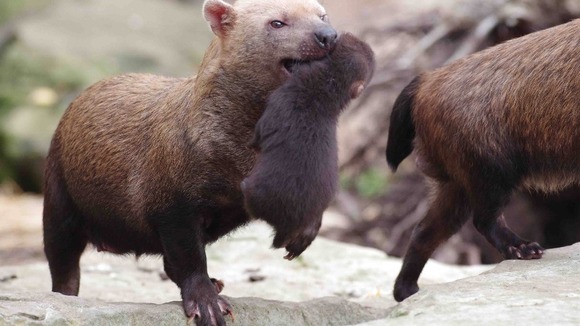 Bush dogs are members of the dog family and produce a strong scent that resembles vinegar. This has led to them being nicknamed the 'vinegar dog'. Bush dogs are well adapted for a semi-aquatic lifestyle and have webbed feet to aid swimming.