The first woman to become a police dog training instructor in the West Midlands has been named Dog Handler of the Year by her force.
PC Suzanne Cheek, with her dog PD King, made history in October last year after achieving the certificate allowing her to train future handlers.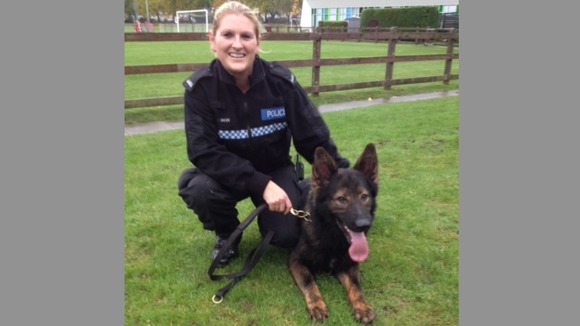 She has now been honoured with West Midlands Police's Dog Handler of the Year prize.