A heroic hound has been named West Midlands Police's top dog for helping pin down a violent car thief who ran over two pedestrians after stealing a car.
High on drink and drugs, repeat offender Trevor McKenzie strangled, hit and even bit Gino the German shepherd in a frenzied bid to escape.
But Gino refused to back down and dragged the 29-year-old crook down to the ground as he tried to climb a six-foot fence.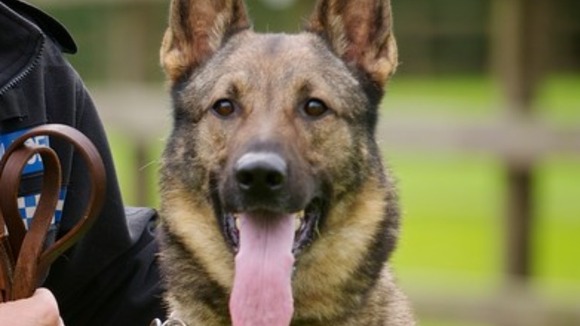 His handler, PC Nigel Weston, was also assaulted as they tried to arrest McKenzie, of Carlton Avenue, Handsworth, as they waited for back-up.
McKenzie was later charged with aggravated vehicle taking and assaulting a police officer. He was jailed at Birmingham Crown Court on November 2 last year for a total of 27 months and handed a four-year drive ban.
PC Weston and PD Gino received their awards at an awards ceremony yesterday.