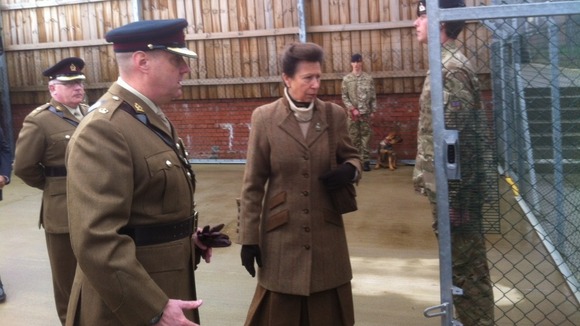 Princess Anne was in Leicestershire this morning to officially open new military kennel blocks at the Defence Animal Centre in Melton Mowbray.
The new blocks can accommodate 200 dogs and have a specially designed acoustic roof which reduces the noise of barking.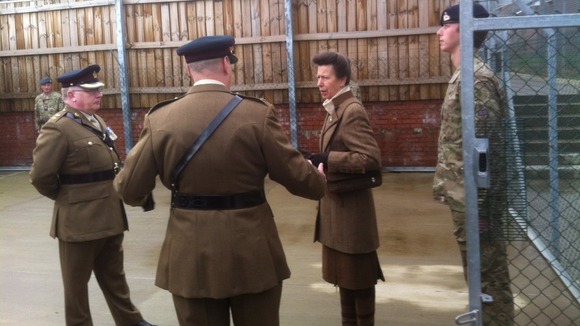 The dogs at the centre are trained for use in action in places such as Iraq and Afghanistan.
Princess Anne's visit comes after the Ministry of Defence has been criticised for putting down some military dogs once their term of service has ended.