Visitors are now able to stroll through the now-defunct Leicester-Swannington Railway tunnel and discover the history behind the historic structure.
The Glenfield Tunnel, built in the early 1800s, runs for a mile beneath Leicester's streets and has been closed since 1966.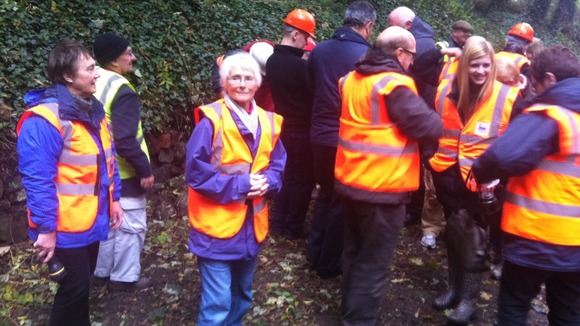 David Lyne, from the Leicester Industrial Historical Society gave the group a guided tour of the tunnel, explaining its history and the project which has brought it back to life.
Leicester City Council bought it for just £5, and spent £500,000 restoring its crumbling walls to meet safety standards.