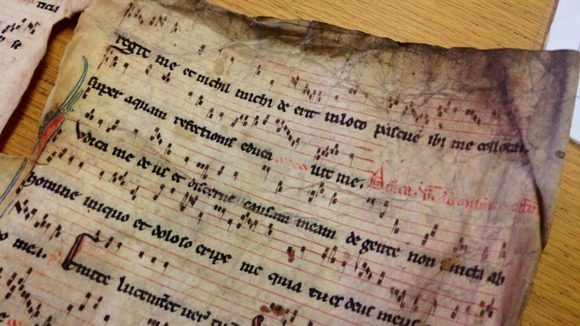 An extremely rare medieval parchment has been uncovered by staff at Herefordshire County Council during a clean up of the local authority's archive.
The sheet of music could date back to the 1400s and staff at the archive had no idea it was there.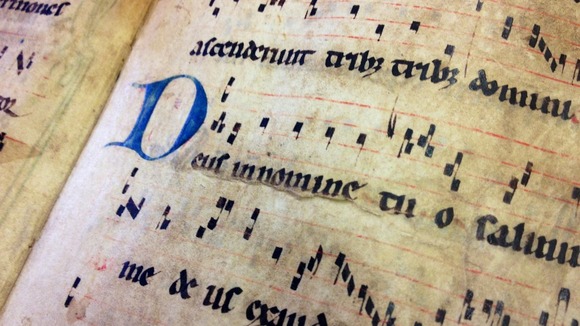 Music like it was destroyed by Henry VIII when he dissolved the Catholic church but this somehow survived and was hidden in the archive as it had not been catalogued as anything of worth.