An unsuspecting millionaire is walking the streets of Birmingham, oblivious to the valuable piece of paper they bought more than five months ago.
The mystery winner bought a ticket for the EuroMillions Millionaire Raffle event on May 31, which guarantees them £1 milllion every month for the whole year.
They bought the ticket in the Ladywood area, but so far they have failed to come forward.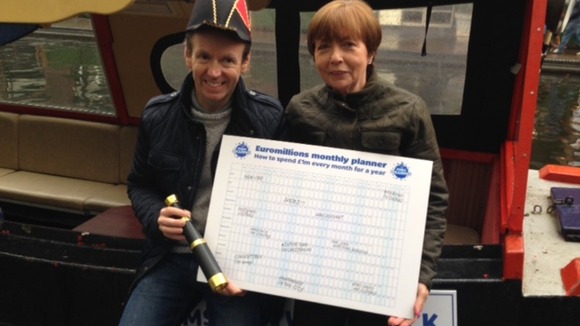 Former winners Paul and Marie Kibler, from Birmingham, joined National Lottery workers in taking to the canals today in the hunt for the mystery millionaire.
The lucky winner has until November 27 to claim their prize.