West Midlands Police are continuing an investigation after graffiti was found across a wall at Wolverhampton Wanderers' training ground yesterday.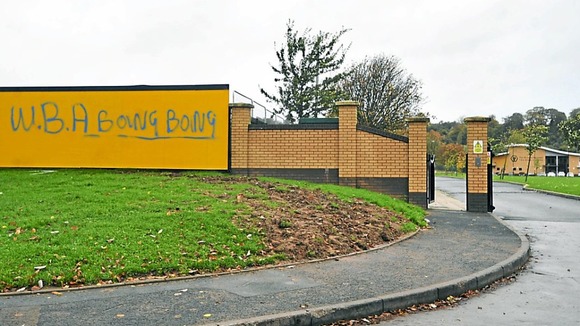 The criminal damage is believed to have happened at the Jack Hayward training ground on Compton Park between Friday morning (November 1) and Sunday (November 3). Police understand the graffiti relates to a rival football club.
A police spokesman said: "We have received a formal complaint from the training ground and are investigating this as criminal damage."
"We are aware of a video that has been circulated via Facebook which allegedly shows a man spraying the wall with paint and I would urge the person who filmed this and the man in the video to come forward and speak to us before we come knocking on their door."