On the day Leicester is named in the top 100 worldwide traffic jam hotspots, the Chamber of Commerce Leader has told ITV News Central that roadworks must cease in the run-up to Christmas.
Max Bowden says he fears the city will become a no-go zone if roadworks go on too long. In the long term he says he would also like to work with local schools to try to stagger start times to ease traffic congestion.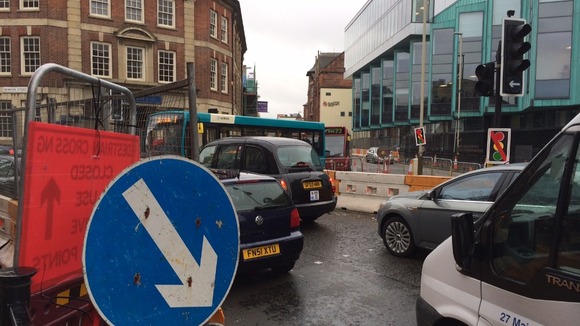 Martin Fletcher from Leicester City Council acknowledged getting around some parts of the city centre is a real challenge at the moment, but was keen to point out that roadworks will be suspended during the day in most places from December 1 to cope with the Christmas rush.
ITV News Central also spoke to a number of motorists, particularly bus drivers, who were frustrated by the time it was taking to cross the city.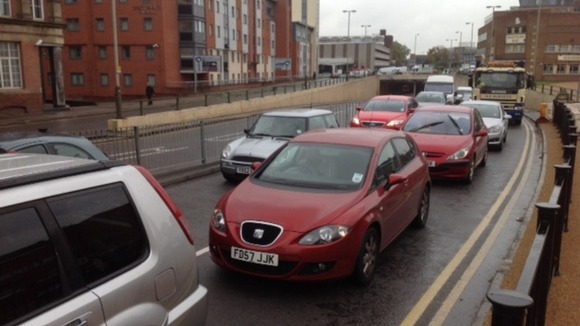 The survey, by a sat nav company, said Leicester was number eight in the worst bottlenecks in the UK, but the council says too few towns and cities were monitored in the report.
They say the works need to happen to make the city more accessible in future and are also urging motorists to use the three Park & Ride services more. It costs £3.50 for a whole group travelling in one car to use the buses.