The mother of a toddler who swallowed a liquitab three months ago has thrown her weight behind an awareness campaign warning of the dangers of household cleaning products to children.
Hayden Hodgkinson was 22 months old when he swallowed the washing tablet. He has now fully recovered and healthy.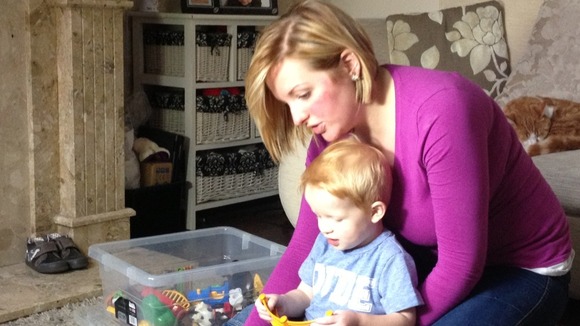 His mother Roxanne Tomkinson spoke to ITV News Central as RoSPA (the Royal Society for the Prevention of Accidents) launches a new campaign in Birmingham to urge parents to take extra caution when using and storing cleaning products.
Around 60,000 families across the city are to get notepads with advice on preventing accidental poisonings.