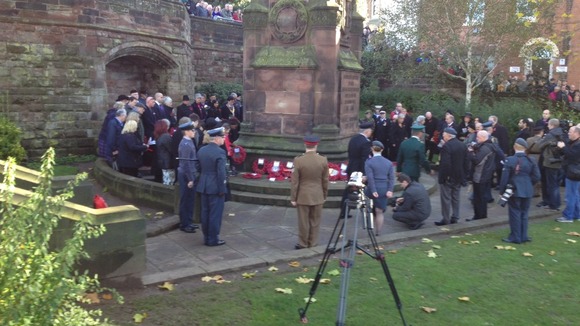 Hundreds of armed forces personnel have marched through Wolverhampton as part of the Remembrance Sunday celebrations.
The town's St Peter's Square was lined with bystanders as the parade passed by, lead by members of Wolverhampton Fire Service's brass band.
Wreaths from organisations across the West Midlands were laid at the Cenotaph before a packed Remembrance Sunday service at St Peter's Church.
Parade marshal Fred Bunce, who served in the Royal Navy, said: "It's extremely important we remember all of those lads who never came home and we must remember them and I hope days like this will always happen so that we never forget them.
When we stand in silence for two minutes I will be thinking of all of those who never came home."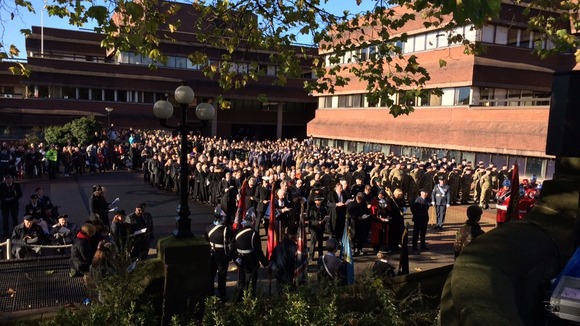 Lydon Purnell, the chairman of the Royal British Legion's Wolverhampton City and Central branch said:
"Our British forces are probably the best in the world and when we march through the town to applause, people are not really applauding us they are applauding all of those, including the friends I had, who have given their lives for us.
"Today is not just about the two world wars but also about those who are still fighting. Only last week we lost a Wolverhampton lad from the 3 Mercians regiment in Afghanistan. Sacrifices are still being made and we must always honour that."