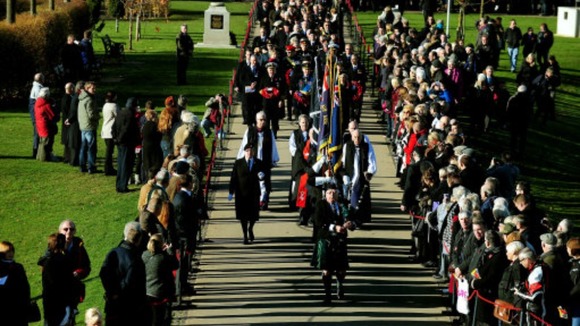 The National Memorial Arboretum, Staffordshire, will today host an outdoor service to remember those who fought in the First World War as part of Armistice Day.
The last surviving widow of what is known as the Great War, Dorothy Ellis, will be among the guests.
The event will take place within the walls of the Armed Forces Memorial which is designed to allow a shaft of sunlight to dissect its walls hitting the bronze wreath sculpture when the two minutes silence takes place.