Veterans have gathered in Leicester city centre for the annual Armistice Day commemorations.
Dozens of shoppers stopped what they were doing to observe the two-minute silence in honour of war heroes past and present.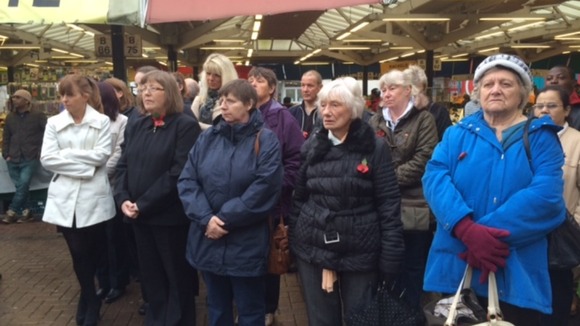 Armistice Day marks the moment - the eleventh hour of the eleventh day of the eleventh month - that Armistice signed between the Allies of the First World War and Germany came into effect in 1918.