A devastating blaze has ripped through a cemetery chapel after mindless vandals broke in and set a fire over the weekend.
Rugby Borough Council has released pictures of the charred remains of the Watts Lane cemetery chapel after its recent refurbishment - and how it looks today, after the fire.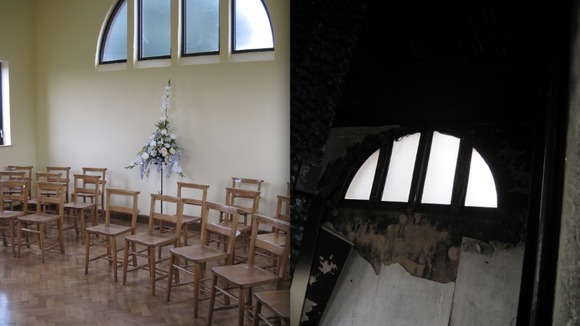 Vandals removed one of the windows of the chapel in the early hours of yesterday morning to get inside, where they lit a bonfire and left it to spread through the building.
The chapel had only recently been refurbished, with work completing in March this year.