Scouts, Cubs and Guides stood proudly alongside war veterans to display their standards at a Remembrance Sunday event in Breaston, Derbyshire.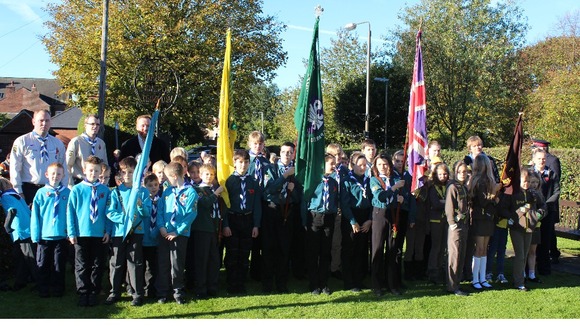 The youngsters stood to attention as Breaston man George Keeling lay a wreath on behalf of the Erewash branch of the Royal Air Forces Association.
Mr Keeling joined the RAF 70 years ago, in 1943, and was transferred to the Fleet Air Arm where he remained until the end of the Second World War.