An Army veteran who was forced to miss last year's Remembrance Sunday events after being viciously attacked and mugged on his own front doorstep made his return to the occasion yesterday.
William Hopkins, aged 79, was left with a broken jaw and was devastated to miss the annual commemoration event - but made a full recovery and managed to rejoin his comrades in Birmingham's Centenary Square yesterday.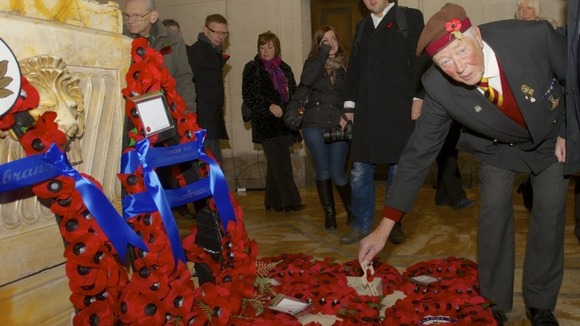 And Mr Hopkins, from Highgate, spared a salute for West Midlands Police detective Lee Dawson, who led the investigation which saw mugger Richard Christie put behind bars for nine years.
Christie, of Sugden Grove, Highgate, followed Mr Hopkins home from a city centre shopping trip and attacked him.
While the pensioner lay injured on the floor, he then emptied his pockets before running off with his wallet, which contained bank cards and £40 cash as well as his late wife's memorial card.