Bosses at Birmingham Children's Hospital say they are "devastated" by news that a whopping £8,000 charity bid was nothing more than a cruel hoax.
X Factor hopefuls Kingsland Road put one of their audition guitars up for sale on eBay, attracting a winning bid of £7,900.
But the high bid has come to nothing after it emerged that the winning bidder was an online prankster.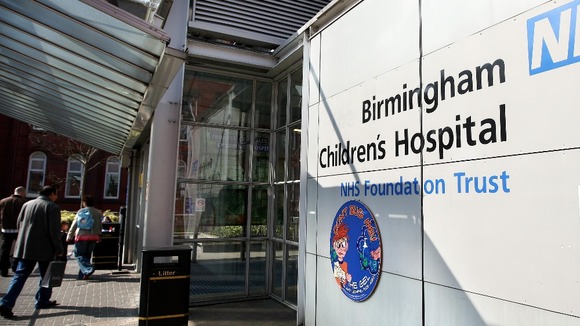 The money would have gone towards Birmingham Children's Hospital's appeal to raise £4million towards a new cancer care centre - and staff say the news has been a blow.
Vikki Savery, the hospital's public fundraising manager, said:
We're absolutely devastated to hear about this hoax bidder and can't believe that someone could be so cruel.

Since they visited our cancer ward, Josh, Jay, Connor, Thompson and Matt have been so determined to raise as much money as possible to enable us to have a brand new cancer centre.
We are over half way towards that goal, and the money that the lads had thought they'd raised was going to help us to get even closer to making our dreams a reality and to give our very poorly patients and their families the best possible environment, while going through such difficult times.
There is still some way to go with our appeal but every little bit helps, which is why this news has been so devastating to us.