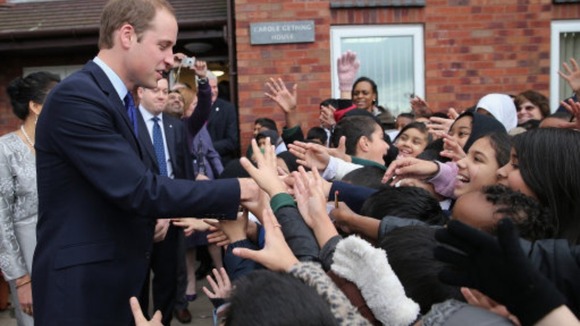 Prince William was reminded of his surprise performance with Jon Bon Jovi and Taylor Swift on Tuesday as he visited a Birmingham homeless shelter run by the charity St Basil's.
William grabbed headlines as he and the pop stars sang a rendition of "Livin' On A Prayer" at an event at Kensington Palace in aid of charity.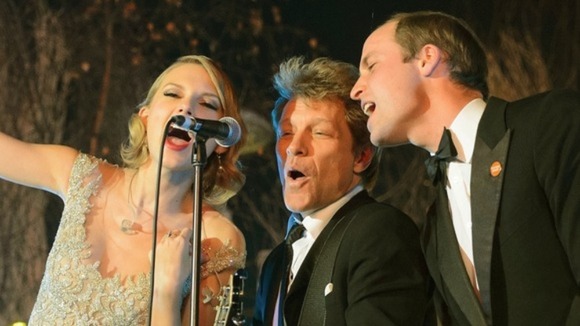 His hosts in Birmingham were quick to remind him of his unplanned performance, with one urging him: "You haven't rapped yet?"
William laughed: "I draw the line there."
Pictures and video: Prince William sings with Jon Bon Jovi and Taylor Swift.