World championship boxer Carl Froch has said he plans to take a well-earned break over Christmas and the New Year before getting back in the ring.
During a visit to his home town of Nottingham, Carl paid a visit to the National Ice Centre for the first session of the Christmas season as hundreds took to the rink.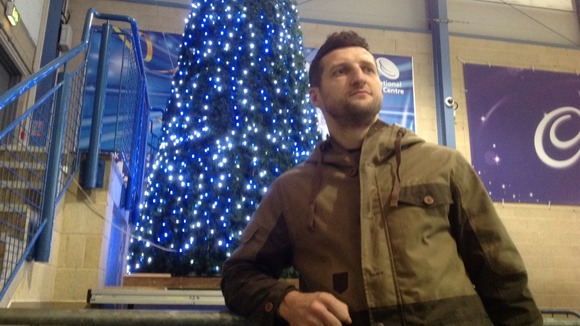 Fresh from victory at last weekend's World middleweight bout against George Groves, he told ITV News Central he wants to enjoy Christmas and New Year with his family before deciding who he'll face next in the ring.
Groves, aged 26, has said he wants a rematch as soon as possible with his 36-year-old opponent as the match was ended after just nine rounds.
He claims he could beat Froch in just six given the chance.
Carl wasn't tempted onto the ice today, just in case he sustains an injury, but says he'll be back here with the family over the Christmas holidays.