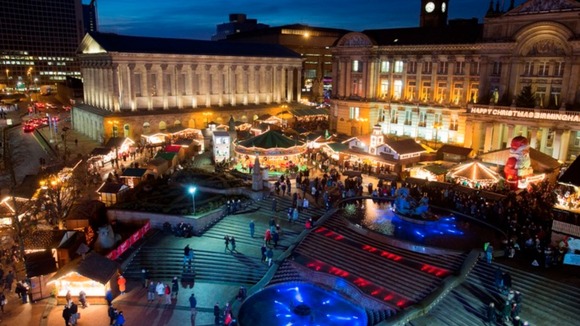 An online travel agent has revealed Birmingham is the fastest growing Christmas and New Year's Eve destination for 2013-14.
The figures from Expedia.co.uk follow recent statistics from the UK's hotel booking service LateRooms.com, which showed a 24% increase in bookings to Birmingham's hotels over the past four months.
The figures come on the back of the city being promoted by international publications including New York Magazine and China Daily.