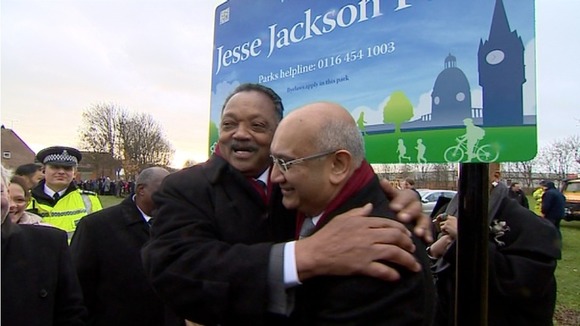 Civil rights campaigner, Rev Jesse Jackson, has met with MP Keith Vaz in Leicester, to open a new park.
The 'Jesse Jackson Park' has been named after the leader, 50 years after Martin Luther King's 'I have a Dream' speech.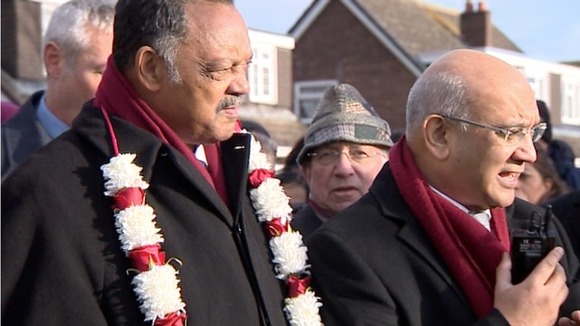 The new park and walking trail now joins Nelson Mandela Park, on Welford Road, and the Mahatma Gandhi statue, on Belgrave Road, in commemorating the lives and works of some of the key figures in the civil rights movement.