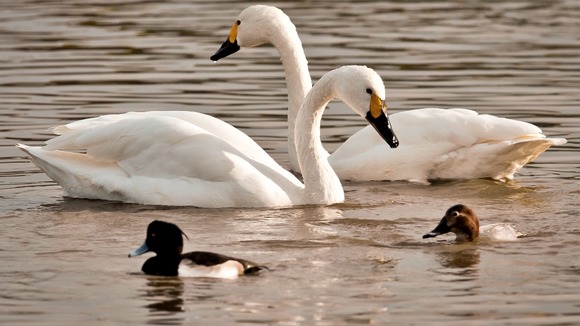 Police in Derbyshire believe that someone may have shot wild swans with a gas canister before going on to pluck the feathers from the carcasses.
They've received several reports of dead swans in the Attenborough Gravel Pits area.
Swans are protected by law and it's an offence to intentionally injure, take or kill a wild swan.
Police are asking the public to report any suspicious behaviour.
"It potentially looks as if they had been shot by a gas canister and it is clear from the carcasses that the feathers had been plucked."
PCSO Paul Boss, Long Eaton Town Safer Neighbourhood Team.