A teenage girl has spoken of her terror when a man posing as a taxi driver attacked and sexually assaulted her in his car after a night out in Birmingham.
The 19-year-old, from Northamptonshire, had been out with friends in Broad Street, and had climbed into what she believed to be a registered cab waiting in the popular nightspot.
She fell asleep - and, minutes later, she awoke to find the man pinning her down in the front passenger seat and subjecting her to a serious sexual assault.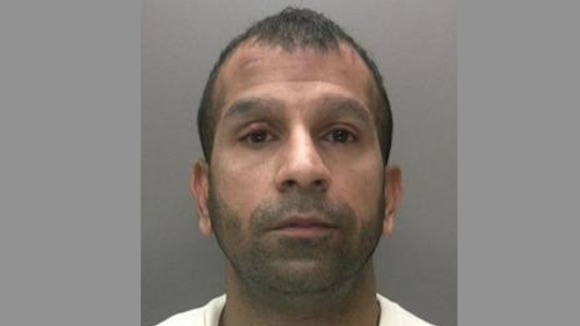 Shakeel Ahmed, aged 31, of Newton Road in Sparkhill, Birmingham, was jailed for five years at Birmingham Crown Court last week after being found guilty of sexual assault by penetration.
Police had tracked him down through DNA found on the girl's clothing.
The girl has now added her voice to a campaign by West Midlands Police to raise awareness of the dangers of getting into an unregistered taxi.
We'd been drinking before heading out to bars in Broad Street and to be honest most of the night is a blur but I vaguely remember coming out of Gatecrasher and getting into a car at the taxi rank.
It turned out this was a man posing as a taxi driver and on the look-out for vulnerable women he could take advantage of.

I passed out in the taxi and woke up to find him on top of me - it was terrifying. I ran off bare-footed not stopping to get my shoes from the car.
Read: Unlicensed taxis: police warn of dangers during Christmas period