Two of the three helicopters used by the Midlands Air Ambulance remain grounded today as inspections continue.
The entire fleet was grounded by the company which operates its EC-135 craft after a fault was found in another model.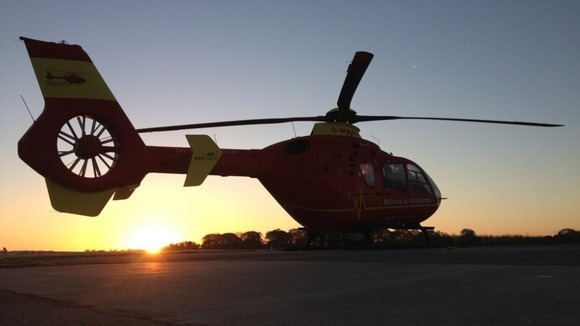 One of the choppers, based at Tatenhill airbase in Staffordshire, was cleared for flight on Thursday by engineers from Bond Air Services - but the other two, based at Cosford and Strensham, are still being examined.
It is hoped they will return to service tomorrow.
West Midlands Ambulance Service spokesman Steve Parry said:
Safety is our highest priority and we will be guided by the operator of the aircraft.

Medical crews that would normally have been flying have been responding on land vehicles as they would if inclement weather had stopped the helicopters operating.