Emergency services prepare for 'Black Friday'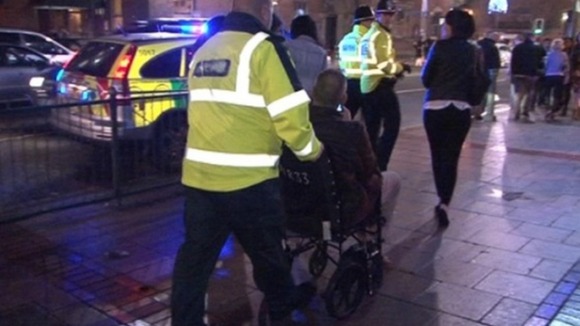 The region's police forces are gearing up for Black Friday in two days time, due to be one of the biggest nights out of 2013.
On this night last year Staffordshire Police received 414 calls to its 999 service between 2pm and 7am.
There'll be more staff on hand in its call centres and on the streets.
The Force's tips for a safe night out include:
arrange a lift home

make sure your phone is fully charged

don't accept lifts from cruising taxis

don't leave drinks and bags unattended

never leave a party with a stranger
don't walk home alone

don't take short cuts

only drink non-alcoholic drinks if driving

stick in a group

don't drive for at least 12 hours after your last drink
Click here to read how the services coped last year when an ITV News Central reporter spent the night with West Midlands Police Service.